Real-time knowledge of local sea state and weather conditions can contribute substantially to the safety, performance and efficiency of offshore operations. These insights can reduce operational costs and support onshore decision-making processes too.
Miros provides a range of solutions for the collection of environmental data, delivering it directly to the Cloud and making it available on any device. Our dry, IoT-enabled sensors provide real-time and historical data to all life-of-field interfaces, anytime, anywhere. Miros technology monitors local environmental conditions and makes the data accessible on- or offshore. What's more, it does so without the use of any underwater equipment. In this way, Miros solutions can drive improvement of your triple bottom line.
Real-time knowledge of environmental conditions can contribute significantly to personnel safety. 
Miros technology widens weather windows, reducing "waiting on weather" and helping you operate closer to established limits. 
Avoid the deployment of vessels in weather conditions that can ultimately inhibit the completion of a mission.
Explore an Ongoing Case Study with ORE Catapult
ORE Catapult, the UK's leading technology innovation and research centre for offshore renewable energy, maintains the world's most advanced, open-access, offshore wind turbine dedicated to research.
By collaborating with ORE Catapult, Miros exhibits our future-facing technology in a relevant and reputable context to support positive operational development and improved efficiencies in the offshore wind industry.
Delivering Ocean Insights with Miros Cloud
Miros' Cloud-based technology for wave and current monitoring during offshore operations gives you decision-making solutions that provide everyone involved with access to real-time and historical data, anytime, anywhere, and to any device.
Miros solutions are IoT-based, providing seamless integration with the Cloud for immediate access, as well as data collection and storage or integration with any third-party weather sensors on site, weather forecasts, tidal tables, AIS and any other relevant data sources. In this way, Miros helps its customers to build a holistic decision-support system.
With Miros Cloud, all data is securely stored for quick and easy access or download. This can facilitate post-operation and incident analyses, the planning of future operations, or even long-term asset integrity assessments.
Miros' wave sensors have been certified for their accuracy by reputable certification agencies. They have been thoroughly tested against competing brands and technologies by independent third parties. In addition, the Miros WaveFinder is the only alpha-factor approved wave-monitoring instrument on the market.
Miros' portfolio of solutions is based on stand-alone sensors with embedded processing and browser-based GUI for set-up and configuration. No integration or external processing is needed. Installation and commissioning is achieved by simply adding power and Internet. Miros' sensors do not need calibration at commissioning. This makes our offerings truly plug and play.
Discover Relevant Content: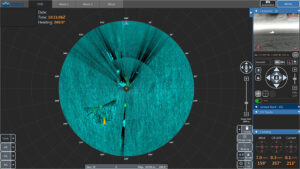 Miros developed the first oil spill detection (OSD) system in 2004 and, since then, we have successfully installed the majority of OSD systems globally. However, we still wonder why the industry's view on OSD investment has not changed much over the years?
Read More »
Waves are random and, in most contexts, it is complicated and not meaningful to describe them precisely. Measurement techniques may make a big difference, measuring around structures or in shallow waters with varying bathymetry, can result in substantial variations. However, differing results may not necessarily be wrong.
Read More »
Having a low churn rate is very important to our teams and we put in a fair amount of effort to make this happen. We are extremely proud to say that our churn rate for 2022 is as low as 1.7% and we are committed to working hard to push it even lower.
Read More »