The Miros WaveSystem is comprised of the Miros Wavex, a virtual sensor designed for wave and current measurements using data from standard marine X-band radars, and the motion-compensated Miros RangeFinder, a high-frequency vertical microwave radar providing sea level and draught measurements. Miros' IoT sensors are stand-alone devices with embedded processing and a browser-based user interface, meaning no integration or external processing is required.
The Miros WaveSystem Key Benefits
As with all Miros sensors, no instrumentation is submerged in water, for hassle-free installation. Plus, since Miros' plug-and-play technology calibrates automatically, it only needs power and an Internet connection to start delivering real-time sea state data to all relevant stakholders, on or offshore – there's no need for additional reference equipment. The Miros Wavesystem is operable from moving vessels and fixed sites alike. 
Increased operational safety
60-80% costs savings compared to wave buoys
Real-time data delivered to any device
Plug and play sensor technology
High data reliability and availability
The Miros WaveSystem Main Applications
The Miros WaveSystem boosts the safety, performance, and efficiency of weather-critical marine operations through the availability of local, accurate wave and current data. These essential insights offer decision-makers real-time decision support as well as historical data for any relevant incident analysis. 
Whilst onboard environmental monitoring offers wider weather windows through the selection of Alpha Factors, the addition of local directional wave spectra and surface current measurements add crucial operational insights for lifting operations, wind turbine installation, jacking operations, cable and pipelay campaigns, diving support operations, ROV launch and recovery, gangway transfers, and more.
Sea State Data As a Service
Miros offers access to local, real-time sea state data as a monthly subscription. This "as-a-service" offering includes all maintenance and upgrades, remote device management and remote support at a set cost, with no surprises.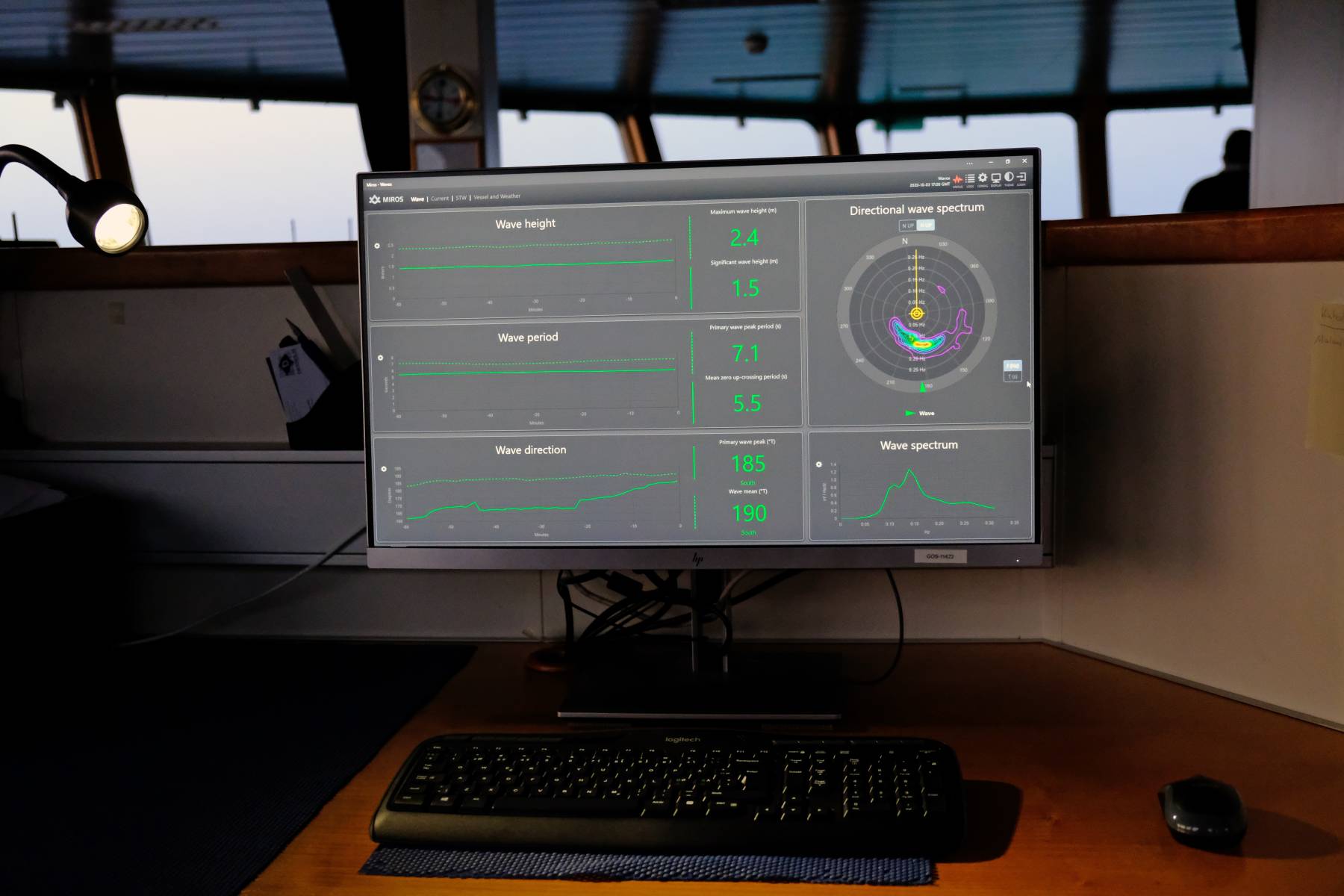 Miros provides easy and secure access to real-time, local sea state data through Miros Cloud. Access our on-demand webinar to find out more!
Discover Relevant Content
Our Renewables lead, Robert Bates, speaks to a marine warranty surveyor about what exactly Alpha factor has to do with maximising uptime during offshore operations.
Read More »
Thanks to our customers, Miros is paving the way towards a future of digital sea state data – accessible to all. Despite the challenging year, we're grateful to have collaborated so successfully with so many of you!
Read More »
Following the recent Wavex upgrade onboard G.O. Sars, a vessel in the fleet of the Norwegian Institute of Marine Research, we spoke to scientist, Kjell Arne Mork, about the role of such data in research and practice.
Read More »